Designing the galatasaray.com fan site 
Galatasaray is Turkey's biggest and most successful sports club with over thirteen branches including football, basketball, volleyball, tennis and more. Over 20 million fans keep up with their team's performance, news and updates everyday.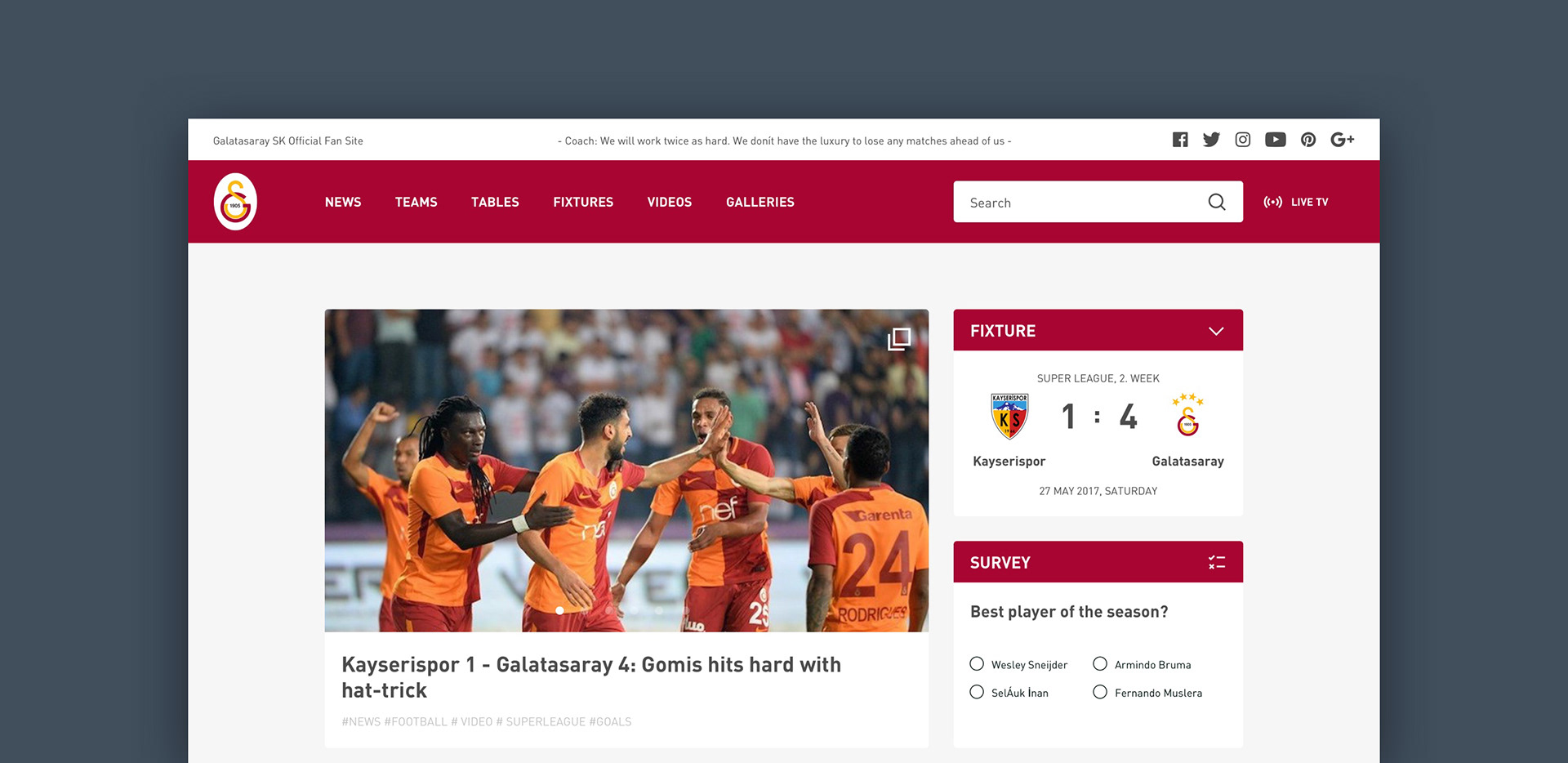 March 2017
Beta Testing with Real Content (Not-Public Yet)
Web design for Galatasaray, front-end development & custom CMS.
UX/UI Design, Icon Design, Client Presentations, Developer Collaboration
Create a fan site to generate alternate source of revenue through online ad sales.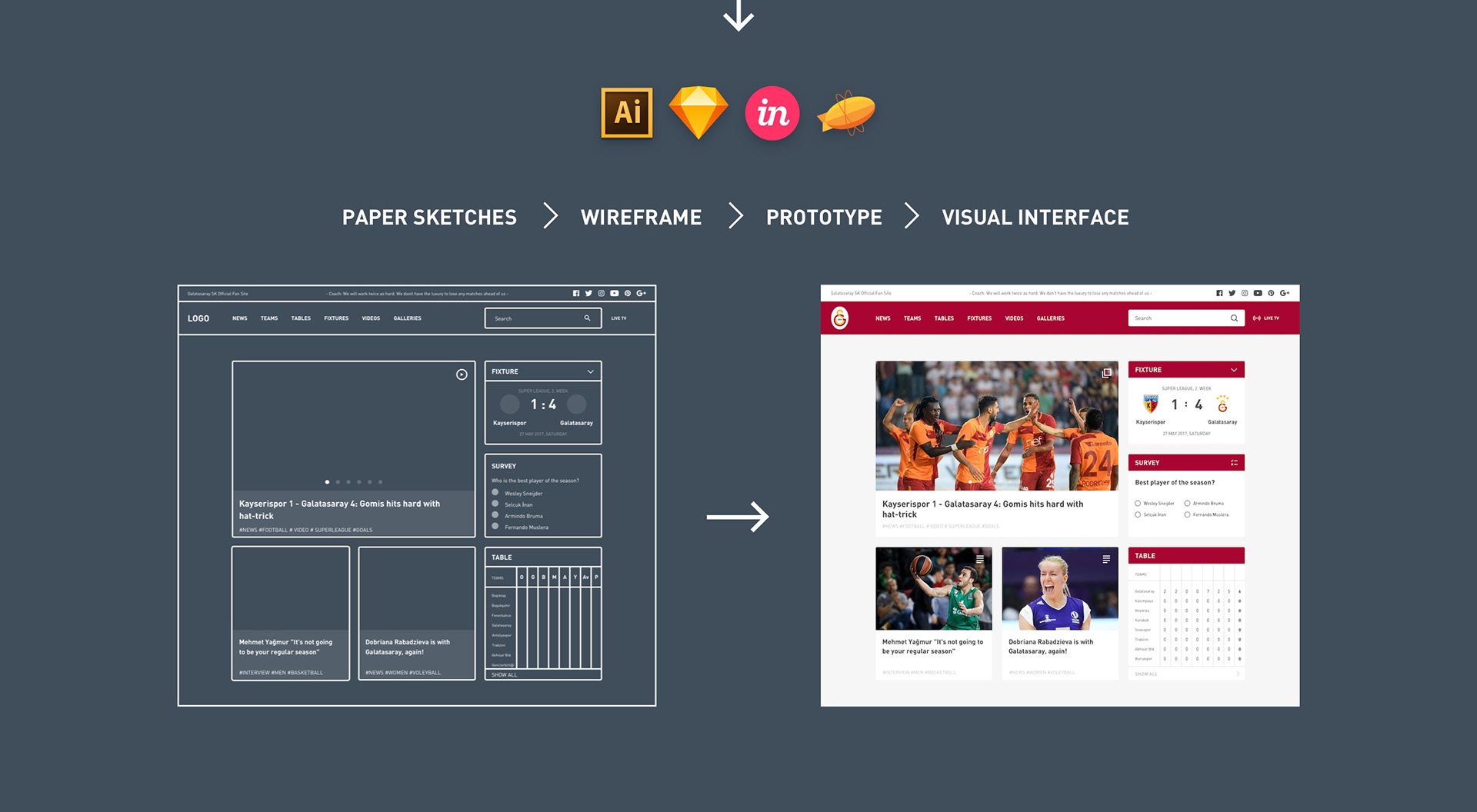 After researching users and running a comparative analysis, the obvious question was; why should a fan come to the Galatasaray website? And what could we do to make them stay and engage more on the site? This question is essential because, going back to the initial brief, the reason the club wanted to redesign their website is to generate additional ad revenue. And the number one rule for ad revenue is to have lots of incoming traffic and repeat visits.
After asking ourselves these questions, it became clear that to engage fans; we needed to offer more up-to-date, unique and quality content that wasn't readily available elsewhere. Which also led us to another conclusion; many different news formats including videos, galleries, articles, and user-generated content called for a news site or blog-like layout so that users could easily navigate through the site and enjoy content most relevant to them. 
I redefined the scope of the project and identified these key issues as a result of my research and convinced the client to focus our efforts on users needs to ensure a sustainable ad revenue model.
• Modern; create a modern look and experience that is consistent with the Galatasaray brand.
• Latest News; be a credible and up-to-date source of news about Galatasaray.
• Unique; take advantage of quality content only we can have access to.
• Mobility; allow users to easily access the info they need on the go.
• Revenue; create additional revenue through online ad sales.