Pen, Paper, Scissor, Post-It, Sketchbook, iPhone, Keynote
Melody loves to exercise but finds it hard to make time due to her intense work schedule. As much as she loves to exercise she also stays away from long term commitments such as gym memberships. She feels like there should be other options available out there for living a healthy life, especially for people sitting in their offices all day long.
Melody's problem is mainly about not having time to exercise but also she didn't want to commit to anything that would cost her too much money or dedication, which pretty much ruled out most available exercise types available in the market. I had to focus on a solution that was;

Also, during research we found that she had some spare time during lunch breaks which she could use for quick workouts. She liked solo activities, and yoga was one of her favorite workouts.
I designed an app called "Move" which allowed Melody to determine the time she wanted to dedicate at any given time and the app will automatically offer the amount and types of activities nearby.

Move is an app that offers quick workouts based on the users time and location.
One time it would be a walk around the block (just to get her up and moving), another time it would be a yoga session in the park, or a bikeshare on the Embarcadero.

In order to understand my user's needs I started out doing a one-on-one interview with Melody to find out what she liked, what type of workouts worked and didn't work for her, the amount of time she's willing to put in, her expectations and limits.
Then I started doing a little research on the available apps in the market to understand what problems they solved and why they couldn't be a solution to Melody's problem. I also did a little research on best practices available in similar apps and some in non-fitness related apps that offered good user experiences. I found that info cards and maps are commonly used in listing items and offers.
After I was done researching I started sketching out some ideas to see what type of app I wanted to build and shared my draft designs with Melody for feedback.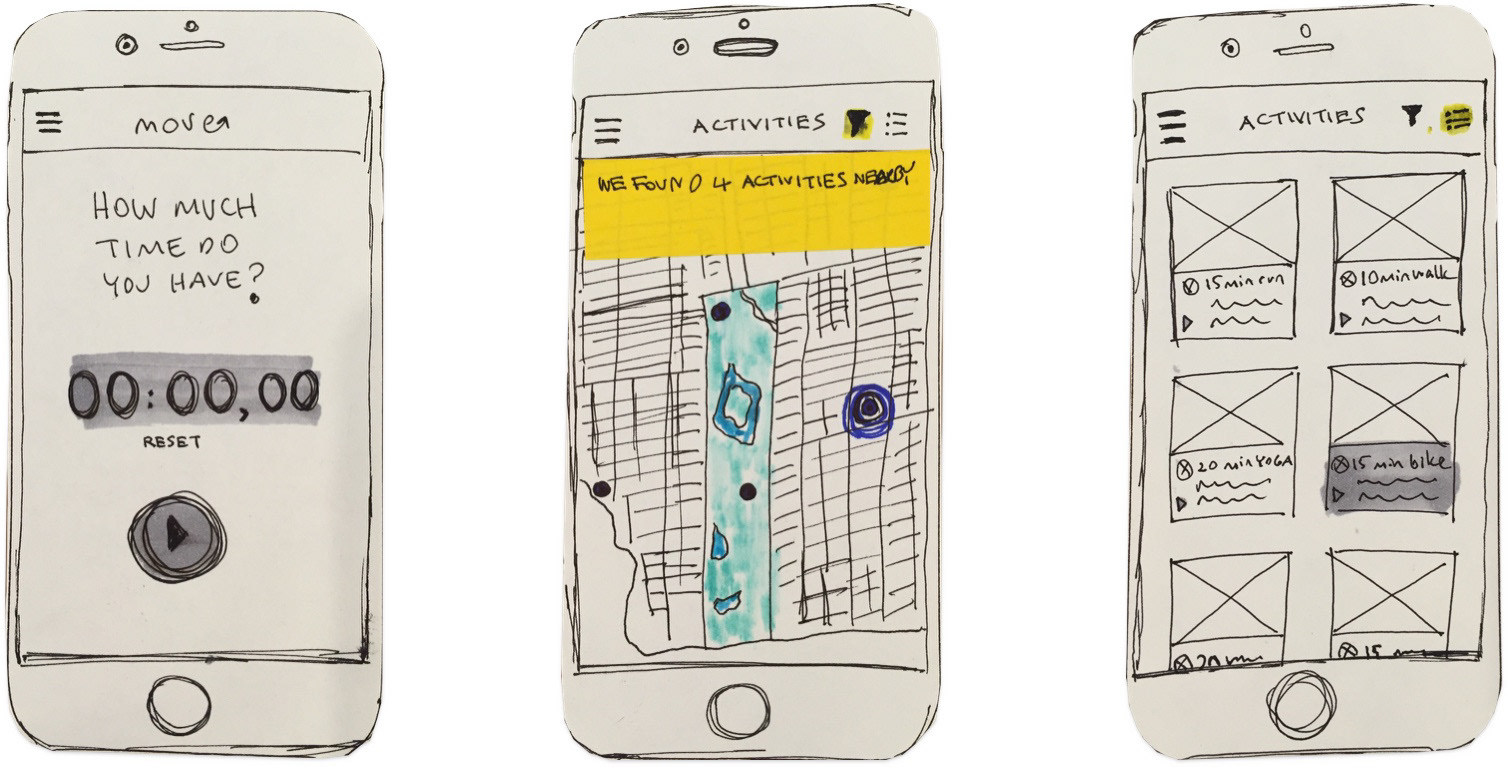 Melody loved the design, especially how easy it was to find a workout nearby and how she could put in the amount of time she had, and there was always a workout available to her no matter how little time she had. After showing my initial designs to Melody I received some feedback and went back to make some corrections. This whole process helped me both validate my idea from a user's point of view and helped me improve my design to offer a better user experience.

We also had a speed dating event where I was able to explain my sketches to a complete stranger and receive feedback. This was a great way to have the idea validated by more people other than your target audience.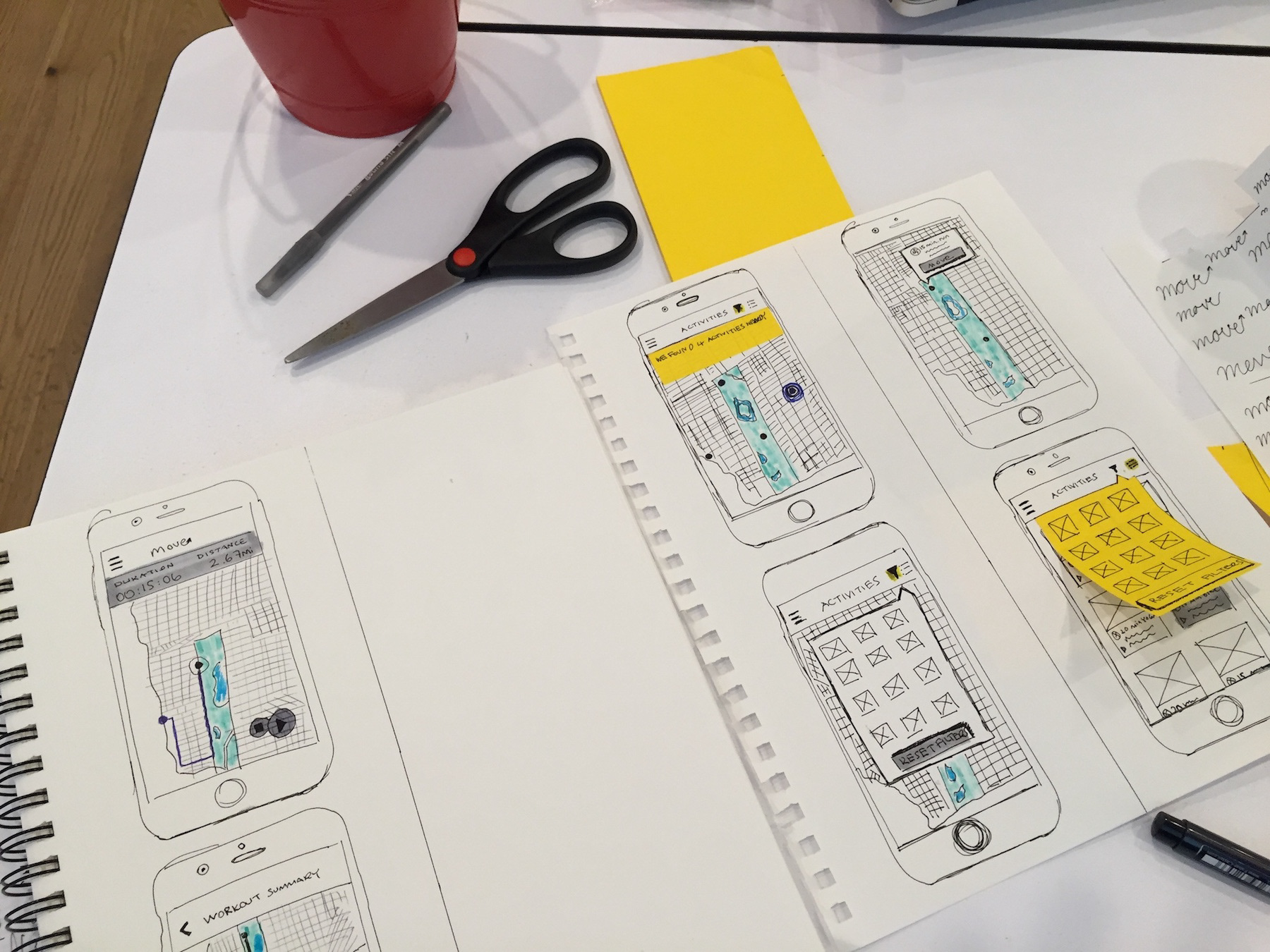 You can prototype using pen and paper
Asking questions is key
Research and validating any idea before building anything saves a lot of time and money 
Sketching out a basic idea and sharing with potential users helps refine the idea
Collecting feedback is an essential step in the design process
Revisit all previous works and decisions after feedback (iterate)